Roulette is one of the most played casino games. However, there are widespread myths about the game. Roulette is a popular casino game that has been played for centuries; over time, many myths and misconceptions have developed around it. Some of the most common misconceptions include the following:
Newcomers are more likely to win: This is not true. Luck does not discriminate between new and experienced players. When a seasoned player wins, it often goes unnoticed, while a newcomer's win tends to draw more attention.
The odds of a black result increase after a long streak of red: This is also not true. Each spin of the roulette wheel is independent and does not affect the next spin. The probability of a black or red result is always the same, regardless of the previous outcomes.
It's impossible to beat the casino: While it is true that the odds are in the casino's favour, it is possible to win at Roulette. However, casinos have set limits on bets to prevent players from using specific betting strategies to win consistently.
Casinos rig the roulette wheel: This is a popular myth that is not true. Casinos must ensure the roulette wheel is entirely random, and any manipulation can result in penalties or fines. Casinos also use computerized systems to monitor and ensure the game's fairness.
Playing Roulette is expensive and results in many losses: This is not necessarily true. Players can play with smaller bets to reduce the risk of losing money. Players can also play for fun and entertainment rather than focusing solely on winning.
Is there a system in the game?
There is no one "smart system" to play Roulette that guarantees you will win. Roulette is a game of chance, and the outcome of each spin is entirely random. However, there are specific strategies that you can use to maximize your chances of winning or minimize your losses.
One popular strategy is called the Martingale system. It involves doubling your bet after each loss until you win. For example, if you bet $10 on black and it comes up red, you would then bet $20 on black, and if it comes up red again, you will bet $40 on black, and so on. The idea is that you will eventually win and recoup all your losses. However, this strategy can be risky because you can quickly run out of money if you hit a losing streak.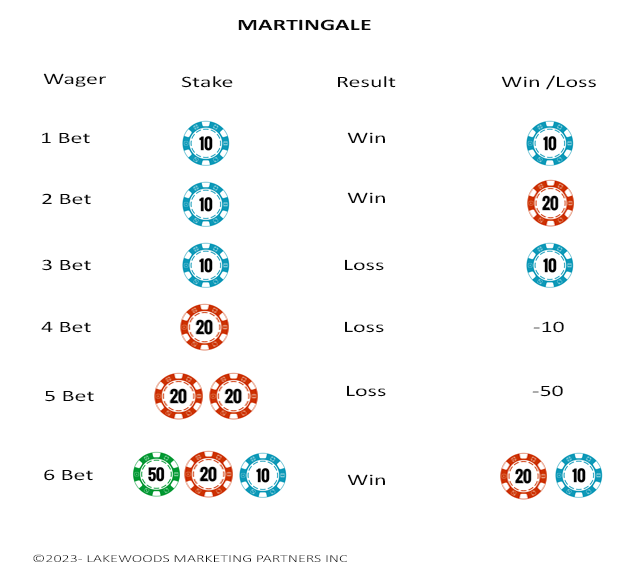 Another strategy is called the D'Alembert system, which involves increasing your bet by one unit after each loss and decreasing it by one unit after each win. For example, if you bet $10 on black and it comes up red, you would bet $11 on black; if it comes up black, you will bet $10 on black again. The idea is to gradually increase your bet when you are losing and decrease it when you are winning, which can help you to avoid significant losses.
Ultimately, it's important to remember that there is no guaranteed way to win at Roulette. Any strategy you use is a way to manage your bankroll and maximize your enjoyment of the game.
Roulette is a typical probability theory game. The outcome of each spin of the roulette wheel is determined by probability and chance, and the odds of winning or losing are based on mathematical probabilities. The game's rules ensure that the odds always favour the casino.
Players can use various betting systems or strategies to improve their chances of winning. Still, each spin's outcome is ultimately independent of previous spins and determined by chance. It is why Roulette is often used as an example of probability theory in mathematics and statistics courses.
Are there any strategies to win?
Placing a single chip on each number in Roulette, known as a "full wheel" bet, may seem like an intelligent strategy at first glance, as it covers all possible outcomes and increases the chances of winning. However, this approach could be more practical, as it requires many chips and is expensive.
Moreover, the payout for a winning complete wheel bet is only 35:1, which means that even if you win, you will only get back 35 chips for every chip you bet. Considering the amount of money, you need to spend on the bet, it could be a better return on investment.
In general, it is essential to remember that Roulette is a game of chance, and there is no foolproof strategy that guarantees a win every time. It is always best to gamble responsibly and within your means.
If you are a novice player, here are some things you should know about Roulette:
Understand the game: Before you start playing, you must understand the game's rules and the different types of bets you can make.
Know the odds: The game of Roulette is based on probability theory. Therefore, it's essential to understand the odds of each bet you make and the corresponding payout. Some changes have higher odds and lower payouts, while others have more bass and higher payouts.
Start with low bets: As a novice player, starting with common bets is advisable to gain experience and minimize losses.
Avoid betting strategies: Many betting strategies and systems promise guaranteed wins in Roulette. However, they are usually based on fallacies and only work in the short run. So, it's better to avoid them.
Manage your bankroll: Roulette can be an exciting game, but managing your bankroll wisely is essential. Set a budget for yourself and stick to it. Never chase your losses or bet more than you can afford to lose.
Have fun: Finally, remember that Roulette is a game, and the primary purpose of playing games is to have fun. So, enjoy the game and don't take it too seriously.
Red or Black?
Betting on black or red only is an overall strategy in Roulette, especially among novice players. It is often seen as a safe and straightforward way to play since the odds of winning are close to 50/50. However, as I mentioned earlier, this strategy does not significantly increase the chances of winning in the long run. It can lead to losses if players are not careful with their betting amounts. It is always important to remember that Roulette is a game of chance, and there is no guaranteed strategy to win every time.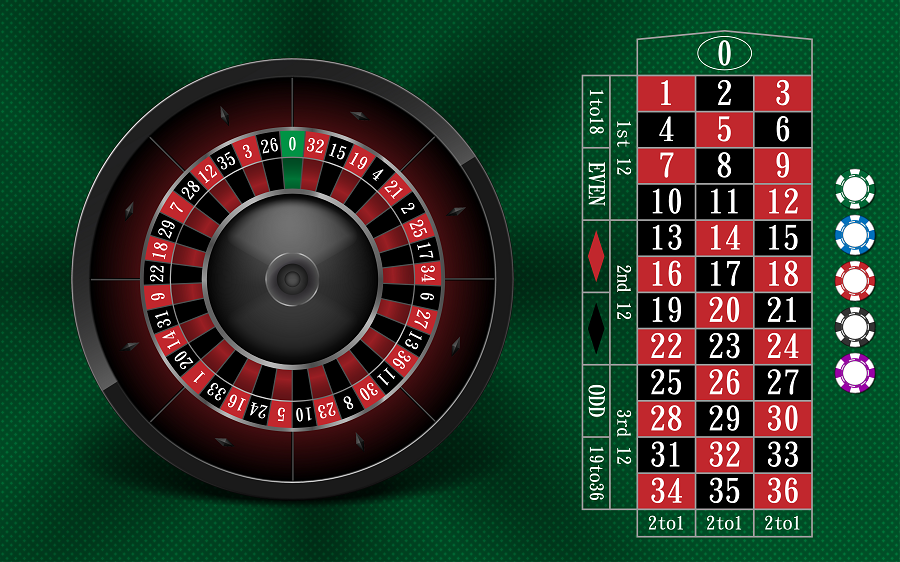 Many say Roulette is a fair game…
It is difficult to make a definitive statement that any game is the "fairest" in a casino, as the odds and probabilities are permanently tilted to some extent in favour of the house. However, it can be argued that Roulette is one of the fairer games in a casino because the odds of winning are based purely on the laws of probability and the wheel's layout, without any additional variables such as skill, strategy, or human influence. Additionally, the payout rates for most bets in Roulette are displayed so that players can make informed decisions about their chances. However, it is still important to remember that the house always has an edge, and players should never bet more than they can afford to lose.